Social Media for B2B Growth: How To Craft A Winning Strategy for 2024
If you think that social media is only for direct-to-consumer companies, you're about to be schooled on the power of social media for B2B growth. Anyone who says differently either doesn't have an effective strategy or is failing in execution. To make sure that isn't you, we're sharing all the secrets behind crafting a successful 2024 plan to elevate your B2B social media game and drive results. We'll cover best practices on how to use it correctly, as well as inspiring stories from B2B businesses that have had great success with these strategies. By the end, you'll be armed with knowledge and tools ready to help grow your business through powerful leveraging of these platforms!
But first, snag our free guide to building a LinkedIn Profile that generates leads and establishes your authority!

Key Takeaways
Social media is essential for B2B growth, enabling companies to expand reach and visibility, generate quality leads and build brand authority.

A successful B2B social media strategy involves setting clear goals & objectives, identifying the target audience, selecting applicable platforms & creating engaging content.

Leveraging social media tools & techniques such as management tools, analytics & paid advertising can optimize strategies and drive growth.
The Importance of Social Media for B2B Growth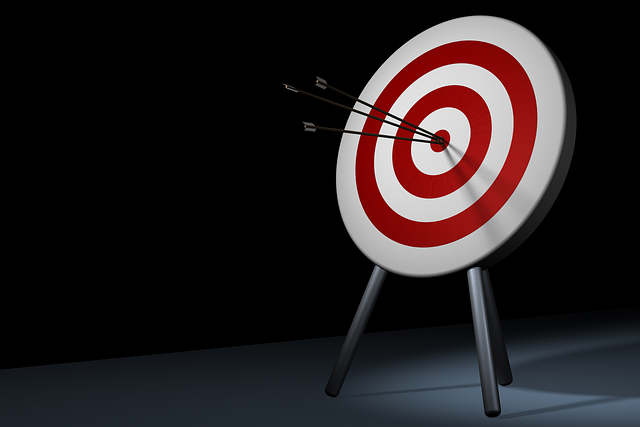 With 4.8 billion social media users worldwide, social media is essential for B2B growth. Companies use social media channels to extend their reach, generate leads and drive sales, as well as reinforce brand authority. Marketers used to talk about how companies need a website to look credible, but now it's nearly impossible to look credible without an active social media presence.
A powerful social media marketing strategy offers many advantages, including increasing SEO ranking (driving more website traffic), broadening outreach (reaching new markets) and producing quality leads and sales. Social media is no longer just about likes and followers; it's a sales ecosystem that feeds on engagement.
When looking at ways of implementing effective B2B social media strategies, you can't ignore key elements like expanding visibility through organic and paid social outreach, generating engagement with potential customers, strategic social sales and aligning your social media and content creation with your overall content marketing strategy to establish an authoritative online presence.
Expanding Reach and Visibility on Social Media Platforms
Having an active and engaging social media presence is key for B2B companies to reach potential customers and partners and increase website traffic. Adopting tools and processes that allow staff from sales and marketing teams, as well as existing clients or consumers, to share content and engage on social platforms can be shared effectively in order to bolster business growth. Short-form videos have had some of the highest engagement and reach on platforms like Instagram & YouTube through user-generated content like tutorials or reviews, which demonstrate social proof.
In order to measure your company's progress with engagement on social networks, there need to be specific goals set out and key metrics identified and tracked regularly. Once you've identified the types of content generating the most visibility and engagement, you can adapt your social content tactics. This may mean doubling down on the type of content that is resonating with your customers or experimenting with new types of content.
Analytics platforms such as Google Analytics and Facebook Insights can help you track your progress by measuring key metrics like impressions, engagement, website traffic, leads generated and follower growth. Tracking these metrics over time will give you insights into which social networks are performing best and how well your content is resonating with customers.
Generating Quality Leads
B2B social media marketing is all about increasing leads and sales, so selecting the right platform for your target market is vital. By providing relevant content tailored to your target audience, you can increase the number of quality prospects that engage with your company as well as help promote a business's image and identity. Additionally, you can use tools like Google Ads to track leads and optimize campaigns for better ROI.
Maximizing Social Sales
As we mentioned earlier, social media is no longer just about likes and followers. It's a powerful sales tool that can be used to overcome objectives, increase brand and offer awareness, and drive sales directly from social platforms.
Social media offers ample possibilities when it comes to engaging prospects – from comments to direct messages; social media is a powerful way to speak directly to your existing customers and prospects. Additionally, you can create targeted ads to reach a specific audience and promote your products or services.
Building Brand Authority
Social media platforms can be leveraged to help build brand awareness, strengthen trust and attract potential customers for B2B companies. Businesses should regularly share valuable content and thought leadership pieces which show off their industry expertise. Case studies and comparison guides can be used to attract ideal prospects and organic and paid promotional campaigns can be used to close more sales.
Developing a B2B
Social Media Marketing Strategy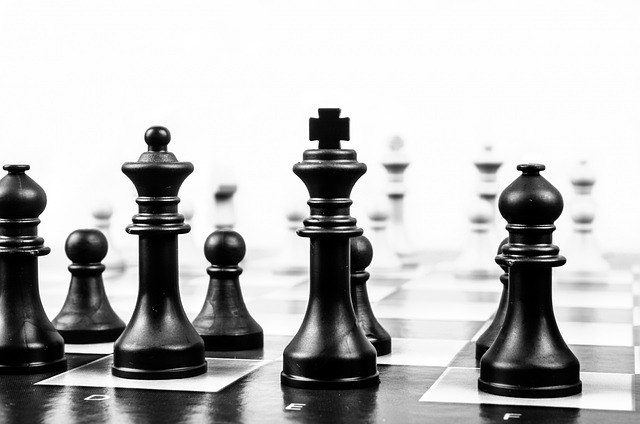 Your social media marketing strategy isn't just about growing your audience–we mean growing revenue! To successfully leverage social media, start by establishing your business objectives, clarify your target audience, and document each step of your customer journey. This process will help you select relevant platforms they are present on, establish content marketing initiatives and then distribute that content over social channels. Through this approach, businesses can create an effective and streamlined marketing plan, which will increase leads, maximize sales and improve retention.
Set Clear Goals and Objectives
A social media marketing strategy should start with setting clear goals and objectives, as it gives the plan a concrete direction and helps to measure its success. Each campaign should have clear goals which adhere to SMART principles (specific, measurable, achievable, relevant & time-bound). Examples may include increasing organic reach by 30%, increasing website traffic by 25%, or increasing sales calls or demos by 10%.
Identify Your Target Audience
Understanding your target audience beyond simple demographics is the key to creating engaging content. Conducting customer surveys, focus groups, and interviews with target audiences will help to identify important information, such as interests, challenges, values and opinions. Knowing your target audience allows marketers to develop content specifically tailored to them, increasing engagement with the brand.
Choose the Right Social Media Channels
Choosing the right social media platforms is essential for B2B growth. Identifying and focusing on the key platforms that your prospects engage, search and buy on ensures that your online efforts aren't wasted. When deciding which channels are best suited to reach your intended audience, factor in both specific brand requirements and any preferences held by those whom you're aiming to attract.
Research suggests that LinkedIn, Facebook, and YouTube have been found to be among the top-performing networks when it comes to successful marketing campaigns for business-to-business communications - prioritizing these sites can ensure maximum visibility while also enabling you to tailor content relevant specifically to their individual needs or interests.
Align With Your Content Marketing Strategy
Prioritize owned channels like your website and email list, and leverage social media as a distribution channel. You can maximize the effectiveness of your marketing by coordinating both on-page website content with your social media content. Consistent messaging across all channels will help to strengthen brand recognition while also providing a cohesive experience for customers. It's essential that you regularly review and optimize your content across channels so they all work in harmony to reach your business objectives.
Leveraging Social Media Tools and Tactics for B2B Growth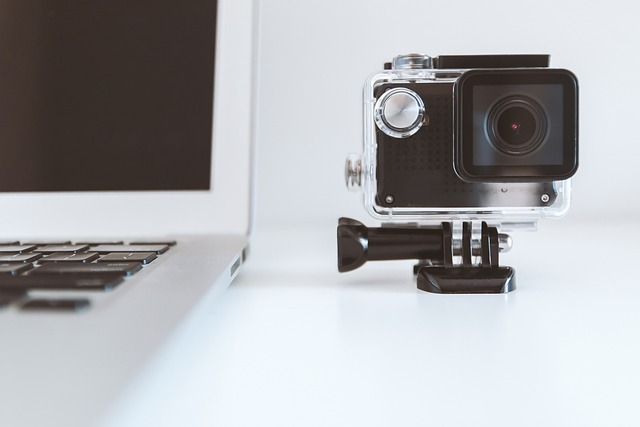 Social media tools and tactics are absolutely essential for successful B2B growth. Using the right social media performance management systems, social listening strategies, analytics approaches, and paid advertisements can significantly increase your campaign's effectiveness.
Social Media Management Tools
Using social media management tools to streamline and automate the posting, scheduling, and monitoring of your posts can free up time for creating content. Services like Oktopost, Sprout Social, Hootsuite or Buffer, as well as Hubspot's own suite of solutions, help you manage accounts more efficiently while tracking all interactions on them. This not only allows you to monitor overall performance but also enables platform-specific changes such as posting times on Facebook/Instagram etc.
Social Listening and Analytics
Gaining an understanding of your target audience through social listening and analytics can help refine your B2B social media strategy. Tools such as Brandwatch, Oktopost, Clarabridge or Netbase enable you to observe conversations related to the brand, industry and competitors. You can discover trends and opportunities for growth while recognizing existing issues in advance.
Paid Advertising and Promotions
When developing paid advertising and promotional strategies, there are several important steps to ensure success. Research the platforms to determine which ones are best suited for your brand and industry. This can vary greatly depending on the type of products/services you offer, as well as the audience you are targeting. Utilize tools such as Facebook Ads Manager, Google Ads, Snapchat Ads or LinkedIn Ads to create effective campaigns tailored specifically to each platform's requirements and limitations. Monitor results closely to identify which campaigns are achieving the best return on investment and adjust accordingly. Finally, it's important to regularly assess competitor activity in terms of their paid advertising and promotional strategies; this will provide insight into what is being done well and areas where your own efforts can be improved.
B2B Social Media Success Stories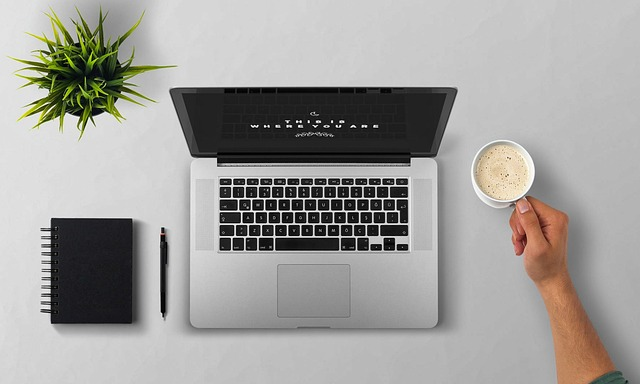 Hubspot, a recognized inbound marketing and sales company, has worked extensively with social networks: producing educational material directed at business professionals, engaging commenters on conversations, and prompting people's interest through open-ended questions. They are a great example of aligning a content marketing strategy with their social media content. Similarly, Mailchimp, a provider specializing in email campaigns, has used user-generated content throughout its channels, showcasing social proof and building consumer trust.
Best Practices for B2B Social Media Marketing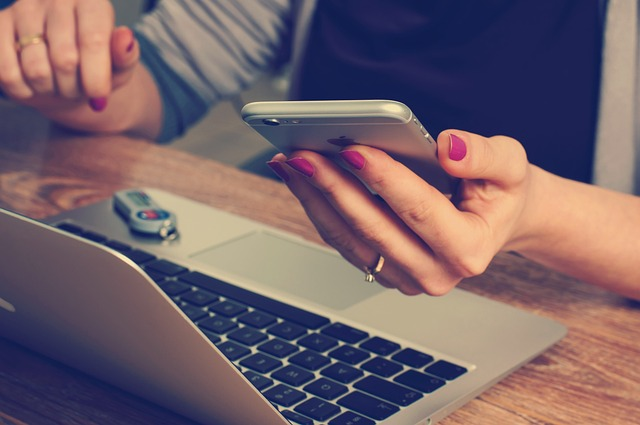 For successful B2B social media marketing efforts, it is essential to follow best practices to maximize ROI and maintain brand authority. Having a consistent brand voice, as well as engaging professionally in comments, can help build trust and lasting relationships between the company and its customers. Responding to inquiries or comments promptly while also collaborating on influencers' platforms can expand your reach and improve credibility.
Your Social Media Strategy for B2B Growth
Crafting an effective B2B social media strategy is crucial for achieving success and propelling your business to higher levels of growth–trends and tactics will only go so far. Social selling is a result of setting clear goals, understanding your target audience, and creating engaging content that attracts ideal prospects and moves them through the customer journey.

Frequently Asked Questions
What social media is best for B2B?
For B2B marketing in 2023, LinkedIn is an ideal social media platform due to its powerful networking tools and audience full of professionals. Twitter and YouTube offer ample chances for those who are looking to market their business-to-business services.
Is social media effective for B2B?
Yes, social media offers many advantages to B2B businesses, such as creating connections with your target audience, using customer stories, supporting customers' journey through the sales funnel, establishing a recognizable identity and influencing industry trends. It has become an important marketing channel for many B2B companies of all sizes.
How do you promote B2B content on social media?
Align your social media content with your overall content marketing strategy for maximum results. Engage and educate your audience by distributing your website content on your social media accounts. Share lead magnets, tips & tricks, success stories, tutorial videos and polls to survey followers. Invest in social media ad campaigns and influencer marketing to further reach your B2B objectives.
What is the best social media for B2B 2023?
In terms of B2B marketing in 2023, LinkedIn is still the predominant platform, while TikTok has experienced rapid growth. Despite a modest 3% year-over-year user increase worldwide from 2022 to 2023, social media remains an essential tool for companies to reach their customers and engage with them.
What are some key benefits of social media for B2B growth?
Using social media, B2B companies can amplify their reach and gain access to new leads, which may result in increased sales. Businesses are able to create a strong reputation for themselves by establishing credibility through this powerful platform.